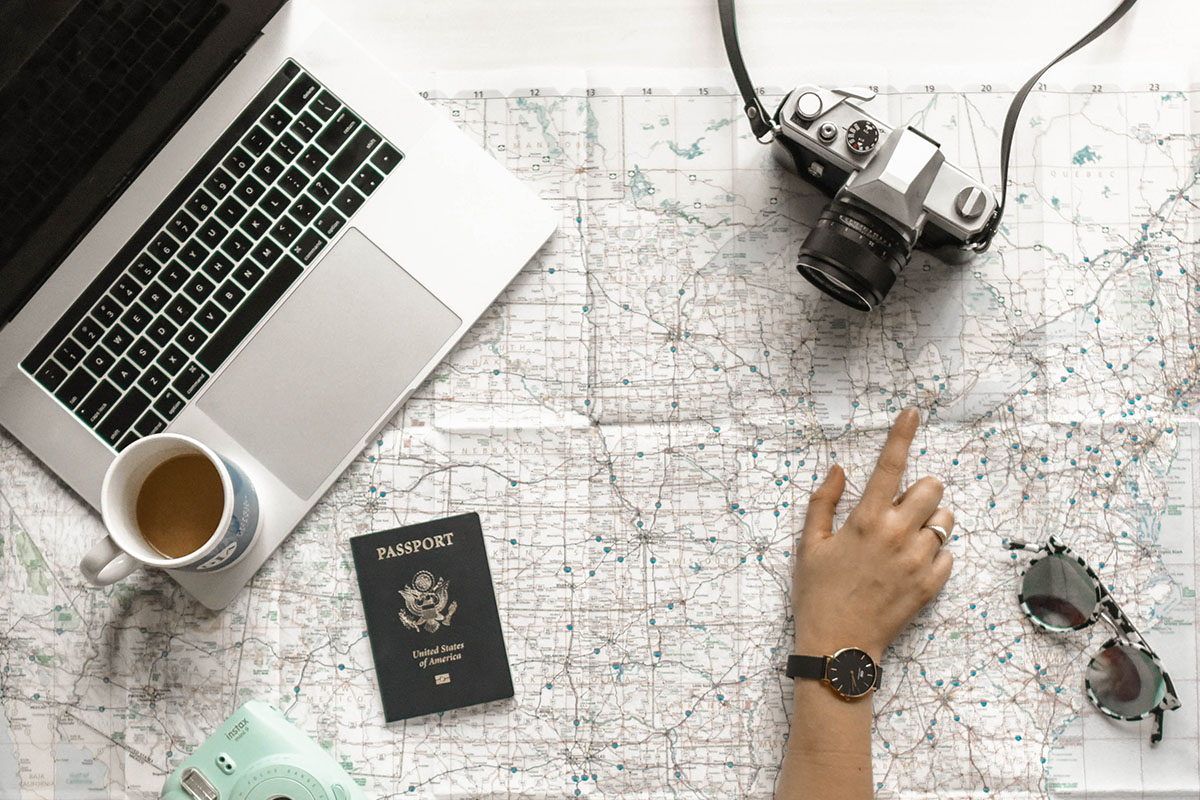 Spring Break is Calling 5K Travel Giveaway
Up to $5K Worth of Travels! Join Now & Get a Chance to Win Flights for Two, Anywhere of Your Choice!
Description
Purchase Dollar Flight Club Premium Plan, Matt's Flights Premium Plan, or Thrifty Traveler - Premium Plus, from 3/1 - 3/31 to be entered 5x for a chance to win the $5k Travel Giveaway.

You might be thinking: "What kind of dream trip could I possibly take on $5,000?" To that we say… don't limit yourself! The world is your oyster. You could get tickets to Europe, South America, Southeast Asia, and just about anywhere! Do you have a bucket list of places you've always wanted to visit? You could use the prize to fund an adventure trip or a romantic getaway. There are no restrictions on how you spend it!
Get FIVE entries to win $5k USD toward your dream trip when you sign-up for any plan
Can be used toward your flight, hotel, food, adventures, etc.
Dollar Flight Club
Elevate your travel game with Dollar Flight Club! Their highly reputable brand has over 1 million happy customers and offers strong international flight options. As an added bonus for Premium Plus+ members you can get access to amazing deals on business and first-class flights and a 20% discount on Mobile Passport Plus!
Matt's Flights
Travel the world on a budget with Matt's Flights! Their exclusive flight deals, customized to your preferred regions, make exploring new destinations affordable and stress-free. Let Matt himself plan your trip with free one-on-one flight planning. Just provide your departure and arrival cities along with available travel dates, and receive a link to the cheapest flights for your trip. Say goodbye to endless searching and hello to hassle-free travel planning with Matt's Flights!
Thrifty Traveler
Discover the cheapest flights available online with Thrifty Traveler! The flight deal alert service that provides members exclusive access to cheap flight deals and credit card points/miles redemption options, including rare and time-sensitive first and business-class deals. It also offers personalized travel credit card consulting and finds deals departing from over 200 U.S. and Canadian airports. Thrifty Traveler uses Google Flights to display the cheapest flights to its Premium subscribers, who receive multiple email alerts per day. Its focus is domestic travel, but it occasionally displays cheap international flights. Additionally, the company is environmentally conscious and plants a tree in the forest for every new premium member onboarded!

What You'll Win
$5k USD toward your dream trip (can be used towards your flight, hotel, food, adventures, etc.)
The winner of the $5k Travel Giveaway will be notified via email on April 1, 2023.